Family Friendly Whistler
Posted on Mon November 7, 2022.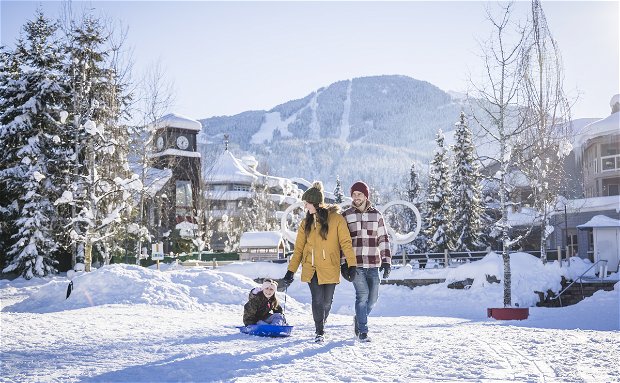 Tourism Whistler/Justa Jeskova
Whistler is a mountain resort, a magical place for a family vacation with things to do for everyone from toddlers to grandparents and amenities that make travelling with family a breeze.
Find out why many of our visitors return to this magical mountain town year after year - Courtesy of whistler.com.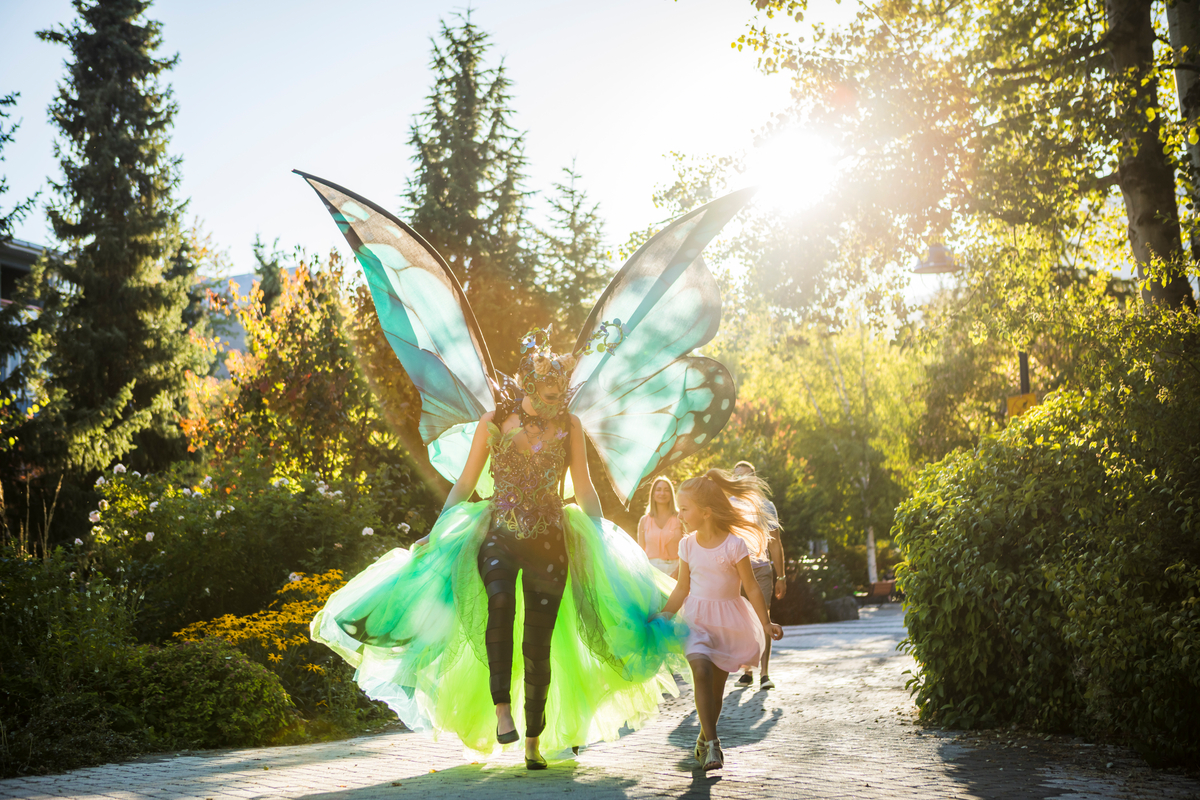 Photo Credit: Tourism Whistler/Justa Jeskova
Why Whistler?
Atmosphere
Whistler is a place where people come to have fun and connect with nature. It's reflected in the smiles everywhere and the authentic and happy people you meet. What better place is there to make a memorable vacation?
Easy to Get Around
Everything you need is close at hand, which means less planning and more fun time. Stay in the Village or Creekside, and you will find the pedestrian-only strolls go right to the ski lifts at the base of Whistler and Blackcomb Mountains passing shops and other amenities. In-resort transit options mean it's easy to get from point A to point B with all the kids without the need to bring a car – up to three kids ride for free on the BC Transit System with each fare-paying adult.
Plenty of Options
Every family has different needs. There's a huge range of accommodations to suit all size groups and budgets – self-cater or don't lift a finger the entire time. Indoor and outdoor activities suit all ages and interests, including accessible options. Eating out is made easy with over 100 restaurants catering to all tastes. Plus, there are camps, childcare and babysitting services if you need some quality time alone.
Entertainment
A busy events calendar means there is always something happening around Whistler, and if you get stuck for ideas, there are helpful people in places like the Whistler Visitor Centre to help you out.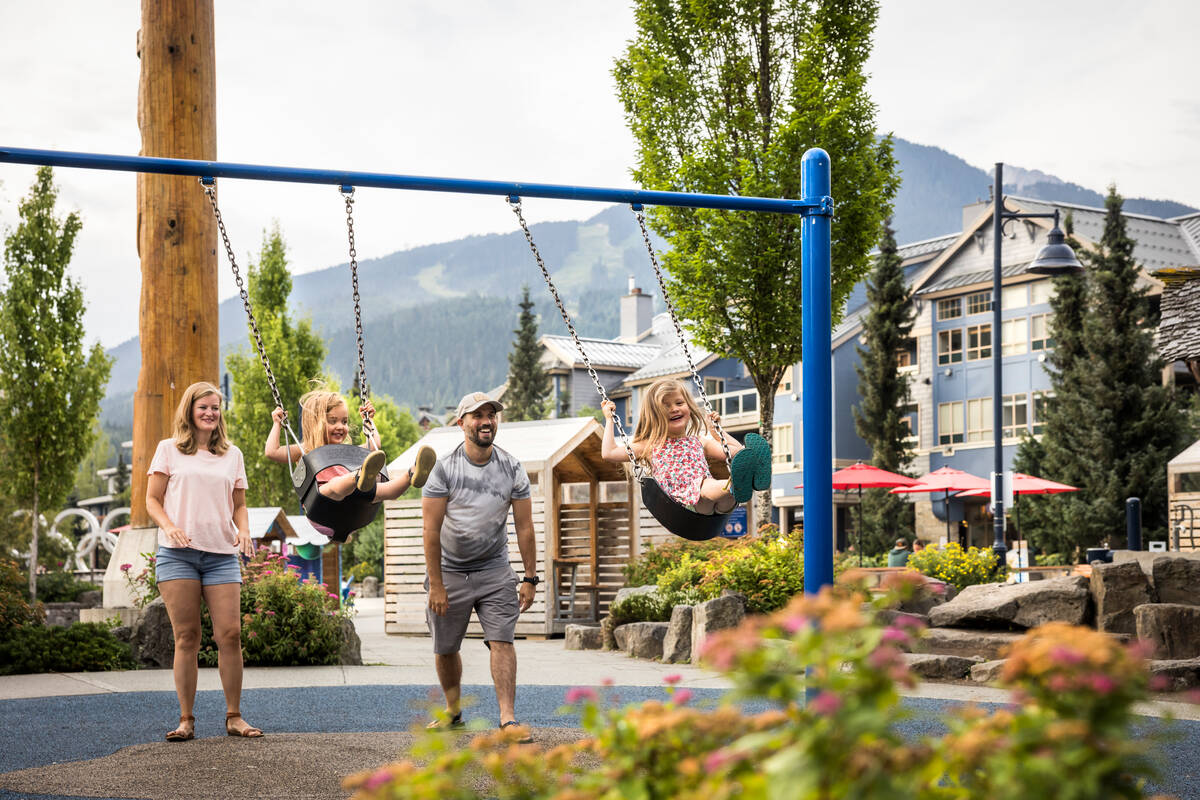 Photo Credit: Tourism Whistler/Justa Jeskova
Family FAQ
Here are some common questions we get asked – hopefully, these resources will help you kickstart the family vacation planning.
I don't want to travel with lots of sporting equipment – can I rent kid's ski gear in town? How about bikes?
Yes, you can! There are places to rent skis, snowboards, cross-country skis, snowshoes, golf clubs, bikes, watercraft and more for the whole family. Some places also rent chariots for the Valley Trail and cross-country skiing. That way, you can travel light and still participate in all the fun outdoor activities.
Is it possible to rent childcare equipment like strollers and high chairs?
There are places in town that rent out childcare equipment.
It's a hot day – is there anywhere for the kids to swim and cool off?
Take a dip in our pool at Lake Placid Lodge, or enjoy Whistler's various lakes with beaches that are suitable for families to enjoy. Young families might also enjoy the waterpark and the indoor kids pool at Meadow Park Sports Centre.
Are there any camps for kids and teens in Whistler?
There are a variety of camps and workshops for young people available that vary with the season. Examples include Ski School in winter, summer skiing camps, biking camps, golf courses, music and art workshops and indoor climbing evenings.
Is there anything for teenagers to do?
Absolutely. Aside from plenty of activities to pick and choose from, there are a number of programs that teens might be interested in joining - Ski School for Teens, Whistler Bike Park, Climbing, The Whistler Youth Centre, Young Adult Program (LUNA), and more.
Are there any family-friendly hiking trails in Whistler?
There are plenty of trails you can enjoy with your family around Whistler. Mixed groups may enjoy exploring the Valley Trail on foot or by bike – this wide, paved trail provides easy access to Whistler's lakes, beaches and parks and is a great way to get to know the town.
The PEAK 2 PEAK Alpine experience allows you to access the hiking trails on top of Whistler and Blackcomb Mountain – again, there are different levels of trail available, from wide gravel paths to winding alpine singletrack. Ride the PEAK 2 PEAK Gondola between the mountains and have a meal on the mountaintop for an incredible family day out.
Other hiking trails around town range from Interpretive Forest walks to waterfall viewing platforms to longer day hikes.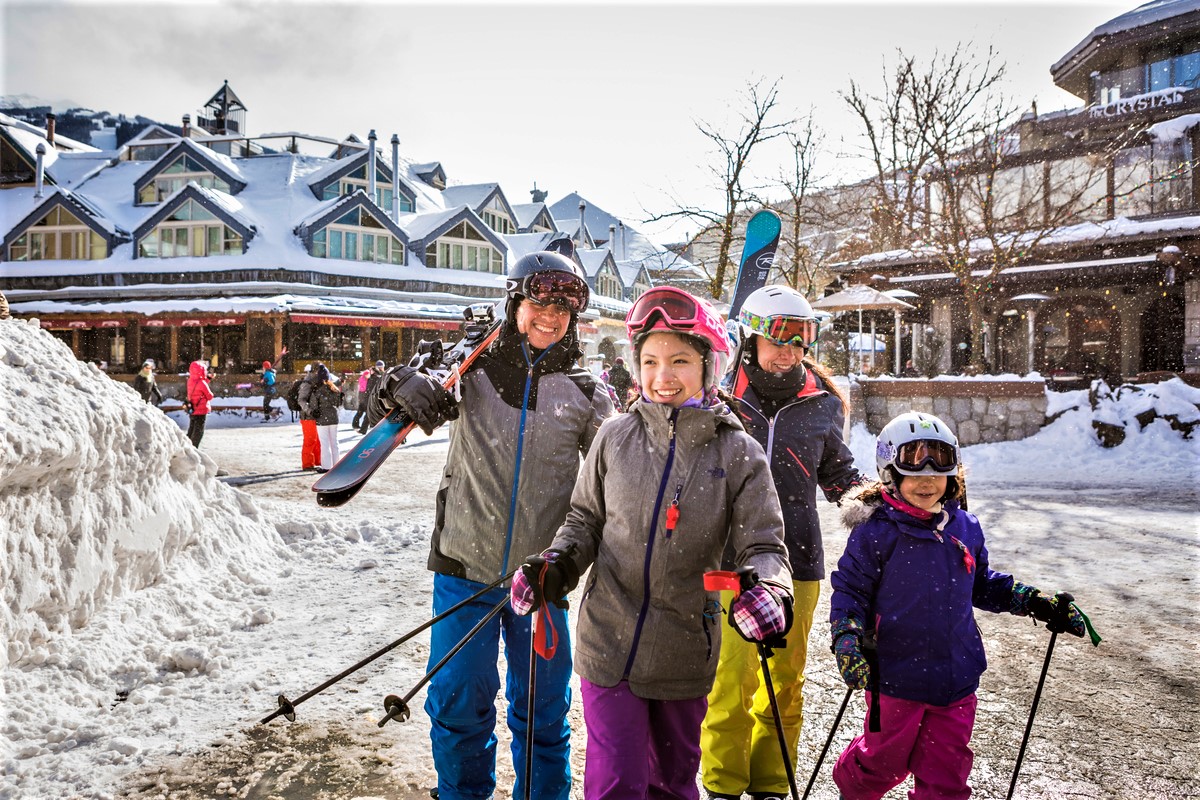 Are there any family-friendly ski areas on Whistler and Blackcomb Mountains?
Both mountains have areas designated as family zones, with learning areas, green and blue runs to explore, and beginner terrain parks. Each hill also has a special kids play area (The Treefort on Whistler and the Magic Castle on Blackcomb) where kids can take a break from skiing to play.
Take a look at the Whistler Blackcomb Trail Map to find the family areas. The Whistler Blackcomb trail map for Kids is a colourful version highlighting family-friendly areas.
I'm trying to reduce the use of my car. Are there any deals for kids on transit?
BC Transit's Family Travel Program allows any fare-paying adult customer to travel with up to three children (12 years and under) free of charge. This program applies to cash fares and tickets.