Whistler Summer & Fall Activities
Whistler has something for everyone, whatever your adventure style, from world-class golf to thrill-seekers at the downhill Mountain Bike Park and leisurely sun-soaked days by the lake. Your Lake Placid experience will be epic when following our hand-picked list of the top things to do in Whistler Resort.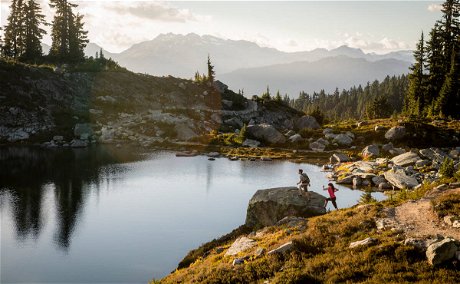 HIKING IN WHISTLER
Whistler offers various hiking trails of varying lengths and ability levels. Enjoy Alpine hiking on Whistler and Blackcomb Mountains or explore the trails around Whistler. You will find an abundance of wildlife, spectacular waterfalls and ancient forests, each boasting incredible views—Maps of Whistler Hiking Trails.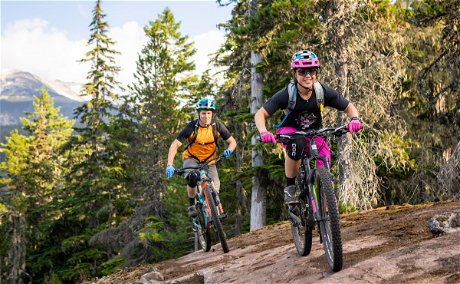 BIKING & BIKE PARKS
Whistler is notorious for its world-famous Mountain Bike Park and extensive network of Cross-Country Trails. Downhill enthusiasts can experience five different mountain zones, while cross-country mountain bikers can enjoy easy green trails to endless technical ascents and descents. This mountain-fed adventure caters to all levels and abilities, making it fun for everyone!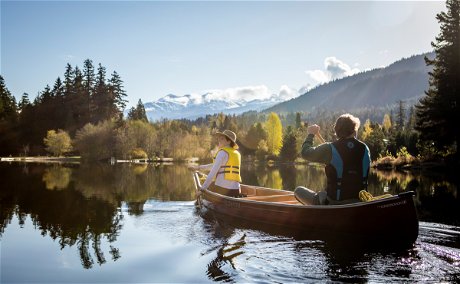 LAKES, BEACHES & PARKS
Enjoy one or all of Whistler's five major lakes offering beautiful beaches and parks for the perfect summer picnics, barbeques, and water activities the whole family can enjoy.
Alpha Lake - Southern end of the valley in Creekside.
Nita Lake - Close to Creekside and Nita Lake Lodge.
Alta Lake - Stretches between Creekside and the Village, includes several parks around its borders and plenty of space for watersports.
Lost Lake - Beautiful forested park close to the Village just off Lost Lake Road.
Green Lake - Green Lake is a large glacier-fed lake located north of the Village.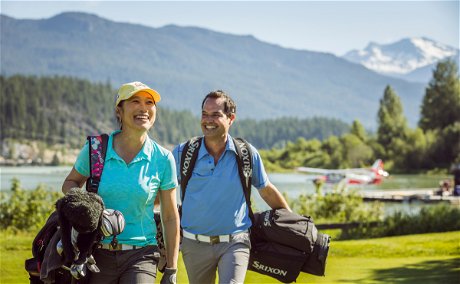 WORLD CLASS GOLF
Enjoy wide-open spaces, quieter greens and endless mountain views on one of Whistler's four major championship golf courses. Each world-class golf course offers various tees sets to give every level of golfer an ideal sense of challenge and enjoyment.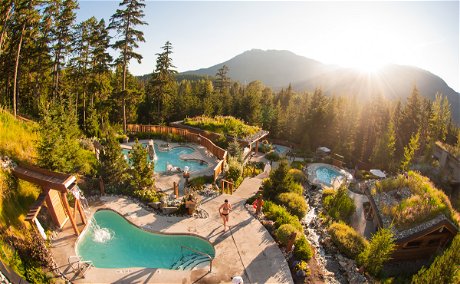 SCANDINAVE SPA
The perfect escape for a day of relaxation and rejuvenation. Soak in the soothing outdoor hydrotherapy baths and saunas, surrounded by majestic mountain scenes in a tranquil, secluded setting. Silence is key, so be sure to take a book or tag a friend to join you.
Contact one of our friendly Front Desk Agents to receive your Discount Code.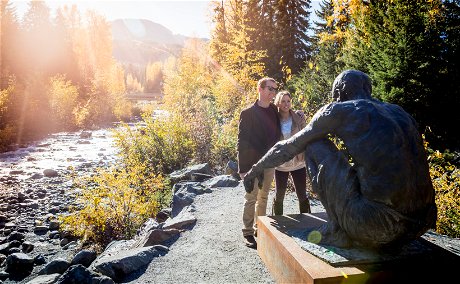 WHISTLER SIGHTSEEING TOURS
Explore beyond the Village and discover what makes Whistler so special on a Whistler Sightseeing Tour. An adventure that will lead you to some of the most picturesque locations, including the Olympic venues, historical sites and hidden local shopping districts. Be sure to keep your eyes peeled for bears, eagles and more of our local wildlife friends in the warmer months.
Contact one of our friendly Front Desk Agents to receive your Discount Code.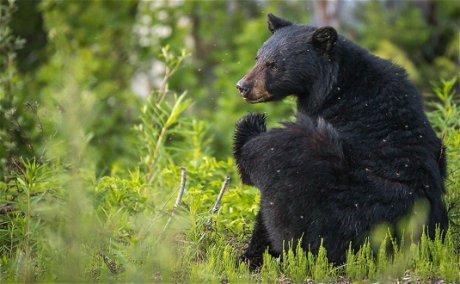 BEAR TOURS
Meet our furry four-legged locals as you venture into the wild by 4X4 with our friends at Whistler Photo Safaries. They will take you to various bear viewing locations, including feeding sites, daybeds and dens, for the perfect photo ops! Tours typically run from April/May.
Whistler encourages locals and visitors alike to be "bear aware," and a big part of that is not approaching or feeding them.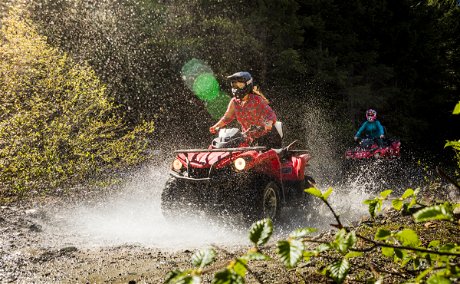 BLACKCOMB ATV TOURS
Discover Whistler's backyard with an ATV Tour at Canadian Wilderness. A thrilling, adventure-packed experience that will have you both smiling and your heart racing in excitement. Enjoy the breathtaking mountain views as you test your skills on the trails ascending Blackcomb's beautiful alpine network. A great mix of exploring, sightseeing, and adventure awaits!
Contact one of our friendly Front Desk Agents to receive your Discount Code.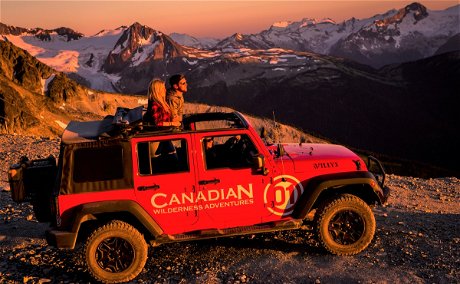 JEEP 4X4 TOURS
Highlight your vacation with one of Whistler's ultimate mountain sightseeing adventures. Choose from three different Jeep 4x4 Tours at Canadian Wilderness, each offering a unique and unforgettable experience. From ascending Whistler's Valley past glacier-fed rivers, viewing bears and other mountain wildlife on the way to the snow-capped Horstman Glacier, or be one of the lucky few to witness the unique alpenglow as the sun slips behind the snowy peaks of the Coast Mountain Range.
Contact one of our friendly Front Desk Agents to receive your Discount Code.