Travel Tips
Located in the stunning Coast Mountains of British Columbia, Lake Placid Lodge in Whistler is just a short, scenic drive north of Vancouver. You'll find Whistler and Creekside easy to navigate without a vehicle year-round. It offers a car-free Valley Trail network and public transit services to help you easily explore the many lakes, parks and surrounding neighbourhoods.
DISTANCE & TRAVEL TIME BY CAR
Whistler to downtown Vancouver - 127 km (79 miles), approximately 2 hours.
Whistler to Vancouver International Airport - 140 km (85 miles), approximately 2.5 hours.
Whistler to Seattle -  354 km (218 miles), approximately 5 hours.
GETTING TO WHISTLER BY CAR OR BUS
Travel from Vancouver by private vehicle on Highway 99, also known as the Sea to Sky Highway.
Catch the bus from Squamish, Pemberton, Vancouver and Vancouver Airport to Whistler. The bus service runs on a schedule and travels to Whistler more than ten times daily.
HELICOPTER & FLOATPLANE TRANSFERS
In the spring and summer seasons, start your Whistler adventure early and arrive by air, with the option of a Helicopter or Floatplane experience. No driving, just spectacular views.
Travel time is approximately 30 minutes from Vancouver.
HELICOPTER TRANSFER  FLOATPLANES
WHISTLER TRANSIT SERVICES
Getting around Whistler is simple and easy, with additional peak season services, express bus transfers to popular destinations, and more.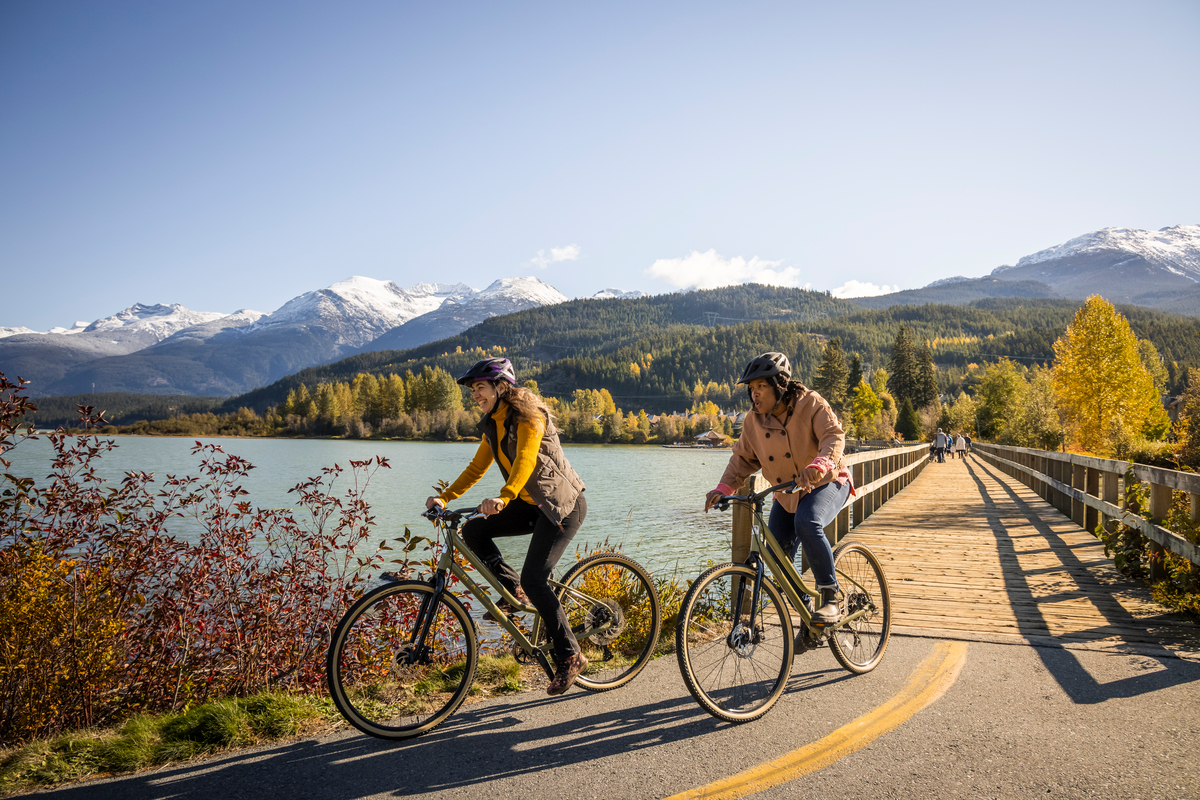 BIKE RENTALS
The best way to experience Whistler in the warmer season is on two wheels. Rent a bike and cruise Whistler's neighbourhoods on the paved Valley Trail network, stretching 40km, while surrounded by spectacular mountain scenes with endless activities and local shops along the way.