Cornerstone Award
Posted on Wed October 30, 2013.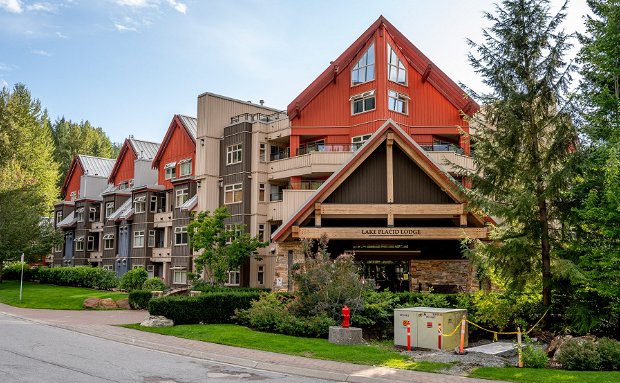 Canadian Resort Development Association Announces Cornerstone Award Winner
Vancouver, BC (October 30, 2013) – – The Canadian Resort Development Association (CRDA), the trade group representing the Canadian vacation ownership industry, announced that Whistler Vacation Club has won the association's first annual Cornerstone Award.
Last week CRDA held VO-Con, The Vacation Ownership Conference. The conference highlight was the announcement of the winner of the Cornerstone Award. The award was established to recognize those who have laid the foundation for the continued success of the Canadian vacation ownership industry.
Whistler Vacation Club is a homeowners association that overcame financial adversity to accomplish fiscal stability, member engagement, rebranding and property improvements.
Whistler Vacation Club's president, Marlene Scott, recognized the club's Board and members by saying she was accepting the award in their behalf. "The support of our members and the dedication of our team got us through the transition. I am thrilled to be recognized by my industry peers."
The award sponsor, MaestroPMS by Northwind, is a leading hospitality software provider for independent hotels and resorts that delivers revenue generating tools to increase profitability, drive direct bookings, optimize operations and exceed guest expectations. Warren Dehan, Northwind's President, said, "We value the importance of recognizing industry leaders who have achieved outstanding results through dedication and innovative. I congratulate Whistler Vacation Club as well as the other award nominees on their successes."
Jon Zwickel, CRDA's President & CEO, said, "Under the leadership of Marlene Scott, Whistler Vacation Club exemplifies our industry's ability to survive through innovation and sheer tenacity."
About the CRDA Cornerstone Award: The 2013 CRDA Cornerstone Award was established to recognize an industry innovator who … seized an opportunity, addressed a need, solved a problem and created a game changing value proposition; communicated in compelling ways, engaged the marketplace and achieved outstanding results and commercial success; and/or, will have a lasting positive impact on vacation ownership, the environment and society and is an inspiration to CRDA stakeholders.
Three finalists were selected by the Awards Committee. Submissions by the finalists were posted on the CRDA Cornerstone Award website and the finalists made presentations to the VO-Con attendees during the conference. Industry stakeholders were invited to vote for the winner on-line. There were five judges: the four members of the Awards Committee plus the on-line voting component which, when tallied up, acted as a 5th judge.